You're all staying safe, right? Thinking of you all. These are difficult times – and boring times too, at times – so let's have a delve into what theatre is available to keep us all company over the next month. Hopefully there will be something in this list that piques your fancy – or perhaps there is a show you always wanted to see and missed – that may just make your day.
Stay safe and stay strong,
V x
P.S. Links are in the titles.
---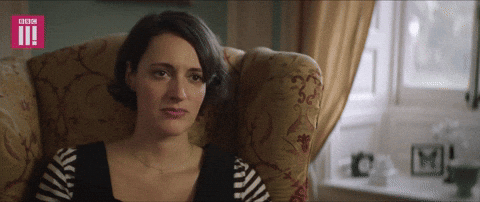 Fleabag, Soho Theatre on Demand
The phenomenon is back! I know some of you were DESPERATE to see the original 60-minute stage show but couldn't get tickets for love nor money. If that was you, fret no more because DryWrite, the National Theatre and Soho Theatre have teamed up to bring that very stage show to the screen. If you've been with me for a while, you'll know that I am evangelical about the original monologue; I have been since I first saw it all those years ago in the tiny upstairs stage at Soho Theatre. It is bitingly funny, close to the bone and full of that dark humour that has since become legendary. Also know that Fleabag Live proceeds are being used to benefit communities affected by Coronavirus. Available to stream on Soho Theatre On Demand and Amazon Prime Video.
---
A Midsummer Night's Dream, Shakespeare's Globe on BBC iPlayer
I was THRILLED when I heard that this, Emma Rice's vivacious production of Midsummer, had been made available to watch online. I kicked myself when I missed this back in 2016 as not only was it Emma Rice's debut as AD of the Globe (a reign which would prove to be controversial and short-lived), it was evidently a gloriously colourful and irreverent production that also had a personal fave of mine in the cast – cabaret star, Meow Meow. But now I need kick myself no more – well, at least not as hard – as this 3-hour comedy is on iPlayer so I can revel in its music, dance and comedy at last!
---
And that's not the only Emma Rice you can see online this month. Also available is Wise Children, Emma's acclaimed adaptation of Angela Carter's great last novel. Filmed live at the York Theatre Royal in 2019, this is a decadent and often surreal story of twins from a dysfunctional family who pursue a career performing as showgirls. Loved by audiences and critics since its premiere at The Old Vic, London, in 2019, Wise Children is an unapologetic celebration of the highs and lows that come from choosing to experience life to the full, come what may.
---
Shakespeare's Sonnets, Jermyn Street Theatre
But, of course, this period is a nightmare of epic proportions for theatre. Not only are they required to be closed during the lockdown but theatres will have a hell of a time of it when we reopen. Will audiences want to sit together in dark auditoriums pushed up against strangers? Will social distancing requirements mean that theatres will have to devise whole new ways of staging? All of this and more is still to be addressed but a theatre going through it even more than this is Jermyn Street. This cute little theatre in the heart of London's West End has also been flooded causing thousands of pounds worth of damage. To help raise funds, numerous stars including Olivia Colman, Helena Bonham Carter, David Suchet, Penelope Keith, Timothy West, Jamael Westman, Tobias Menzies, Aimee Lou Wood, Grace Saif, Penelope Wilton, and Julie Hesmondhalgh will participate in a reading of all of Shakespeare's sonnets. And, in a lovely touch, alongside the stars, 55 sonnets will be performed by this year's graduating drama students, denied their normal showcases.
---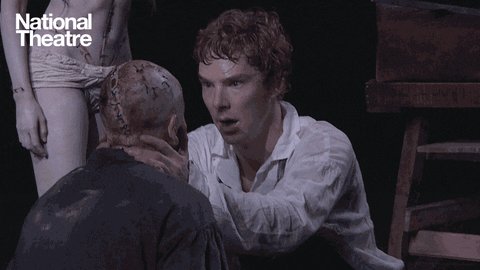 Frankenstein, National Theatre at Home
Ah, the production that started me off on this little side-hustle of theatre blogging!! And a seismic production at that too. Ground-breaking, innovative, revolutionary… This much-heralded Danny Boyle production is part of theatre folklore already. Its industrialised production design was a trial run for the 2012 Olympic ceremony and also made for a pulsating staging of this gothic horror classic that saw Danny and Nick Dear charge Mary Shelley's novel up as an indictment on society to the max. Both benedict Cumberbatch and Jonny Lee Miller impress in their flip exchange of the two main roles – the Doctor and the Creature – and finally give Mary the adaptation her breath-taking book deserves. STUNNING. Available on YouTube until May 8.
---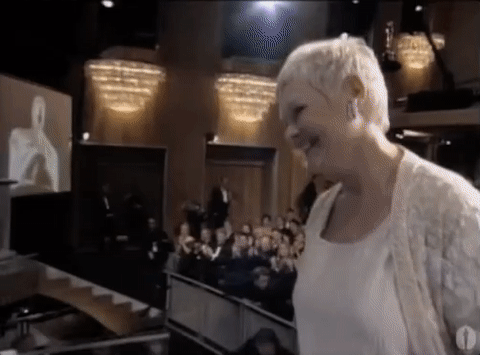 Judi Dench in Conversation, Orange Tree Theatre
Benedict C and Jonny L-M are big stars – but how about hearing from the biggest star of our stages directly? You have JUST that opportunity in this exclusive 90-minute conversation between the queen that is Judi Dench and Gyles Brandreth. The interview was originally part of fundraising evenings at the OT and was filmed last year, Now, wonderfully, Paul Miller and his team have put up this fascinating and revealing chat online so we can all her Judi's pearls of wisdom and hear more about how she reflects on her vast career and experiences. A real privilege.
---
Theatre Masterclasses, Bush Theatre
Oh, NOW we're talking!! I adore this initiative from Lynette and her team at the Bush. To support creatives, Bush Theatre is releasing three masterclasses with staff members covering musicals, writing character, and theme vs story. The masterclasses are each 10-minutes long and will be available to watch on IGTV, Twitter, YouTube, and the Bush Theatre website. First up, the very lovely Bush Literary Manager, Deirdre O'Halloran uses favourite musical showstoppers to explore key writing skills such as world building, character motivations, dialogue and playing with form. Then, on 13 May, Bush Associate Director, Daniel Bailey, will be looking at the importance of characters in plays and how to develop them through different exercises. Then the big gun comes out as, on 27 May, Bush Theatre Artistic Director Lynette Linton will be looking at the differences between theme and story when writing, including structure, plot beats, dialogue and exposition.
---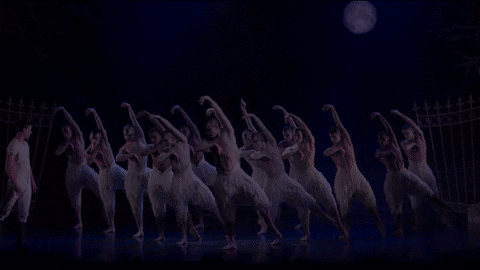 Matthew Bourne's Swan Lake, New Adventures
The game-changer. I found this complete recording of this famous ballet on YouTube of a performance at Sadler's Wells in 2012 and I wanted to share it with you as sometimes we can get glib about the iconic shows. Perhaps you haven't seen this or maybe you would like to see it again. If so, grab your chance. I was privileged enough to see this show up in Manchester up in the 1990s when it was new and its iconic status was not yet established. Its amazing seeing it again after all these years. It's such an important ballet and production in our cultural history and it is a wonderful show to the legendary Tchaikovsky score.
---
#AIWW: The Arrest of Ai Weiwei, Hampstead Theatre
Originally performed and live streamed in 2013, this unique recording of #aiww: The Arrest of Ai Weiwei is only available to 3 May so don't hang around if you want to catch this. On 3 April 2011, as he was boarding a flight to Taipei, the Chinese Artist Ai Weiwei was arrested at Beijing Airport. Advised merely that his travel "could damage state security", he was escorted to a van by officials after which he disappeared for 81 days. On his release, the government claimed that his imprisonment related to tax evasion. Howard Brenton's play is based on conversations with Weiwei in which he told the story of that imprisonment – by turns surreal, hilarious, and terrifying. A portrait of the Artist in extreme conditions, it is also an affirmation of the centrality of Art and of freedom of speech in civilised society.
---
Unprecedented: Real Time Theatre from a State of Isolation, Headlong
There was always going to be a form of theatrical response to the current times, for playwrights to examine themes and impact of what we are experiencing. Yet, thankfully and sharply, Headlong has commissioned response from a truly diverse range of creatives on this series of short, digital plays written and performed in isolation. The plays will respond to how our understanding and experiences of community, education, work, relationships, family, culture, climate and capitalism are evolving on an unprecedented scale. The series will ask how we got here and what the enduring legacy of this historic episode might be.
And the creatives involved? Well, the list includes established names such as Ned Bennett, Jeremy Herrin (obvs), April de Angelis and James Graham but I was especially excited to also see Jasmine Lee Jones (seven methods of killing kylie jenner), Charlene James (Cuttin' It), Matilda Ibini (Little Miss Burden), Caitlin Mcleod (Utility) and Ola Ince (Poet in da Corner). Unprecedented: Real Time Theatre from a State of Isolation will be broadcast on the BBC as part of BBC Arts' Culture in Quarantine initiative and made available to stream online from May.