How are we all doing? Well, if – like me – you are aching for not being able to get to a gallery then I AM HERE FOR YOU. Missing the joy of art immensely but, thankfully, galleries are going the extra mile by getting content to us online so at least we can learn and adore from afar.
Enjoy and remember to keep telling yourself that this too will pass. Until then, I hope there's something in this list to feed your creative soul. Links, as ever, in the titles.
---
Young Rembrandt at the Ashmolean Museum, BBC iPlayer
Rembrandt van Rijn was a bloody genius. His artworks continue to astound and amaze and all of us have at some time gazed upon one of his many breath-taking artworks and thought, "how the hell did he do that?" Whether it's the humanity, the brushwork, that gorgeous interplay of light and shadow, Rembrandt takes your breath away. Yet the first decade of his practice is critical to understanding Rembrandt – both the man and what he intended to bring to canvas. And in this terrific 30-minute overview of the now-closed show at the Ashmolean, Simon Schama leads us through the pieces that were on show and examines what Rembrandt brought to the art world that would see him become the superstar of 17th century Amsterdam and one of the greatest artists ever.
---
Tour of the Tate Britain Permanent Collection, BBC iPlayer
As art historian Dr James Fox says in the introduction to this wonderful tour of the Tate B's collection, "In difficult times we need art more than ever as it makes us escape our hardships and find pleasure when pleasure is hard to find, and puts our own struggles into perspective." All true. But, more specifically, this is an interesting and thought-provoking walkthrough the deserted galleries in Tate Britain. And it's a smart selection of works that are focused on, to reflect on our conditions and challenges today, from Richard Wilson to Francis Bacon, from George Stubbs to Winifred Nicholson, and from the Pre-Raphaelites to contemporary names such as Mona Hatoum and Susan Hiller.
---
Basquiat – Rage to Riches, BBC iPlayer
It's good to see Jean-Michel Basquiat's reputation and recognition at this all-time high. There was the recent Barbican retrospective, of course, which was the biggest show in the Barbican's history with over 215,000 visitors. The exhibition also coincided with the sale of one of his paintings from 1982 at Sotheby's for over $100 million, putting the value of his works on a par with the likes of Francis Bacon and Jackson Pollock. This documentary dates from this time in 2017 and examines both the man and his work and features exclusive interviews with Basquiat's two sisters – Lisane and Jeanine Basquiat – who had never before talked about their brother and his art for a TV documentary. Basquiat's life was constantly torn between public acclaim and personal pain, the bold confidence of has greatness as an artist and the secret fear he would be regarded a flash in the pan, between a deep desire for fame and money but an even deeper resentment that his work was being transformed into a commodity.
---
Lee Miller: A Life on the Front Line, BBC iPlayer
I am totally here for this – a documentary on this famous model turned photographer turned war reporter who defied anyone who tried to pin her down, put her on a pedestal or pigeonhole her in any way. Lee, who was born Elizabeth Miller, is mostly famous for her photography career, which took off with her collaborations with the surrealist art set in Paris. However, before that she enjoyed a successful career as a model appearing in American Vogue while in New York in the 1920s. She had a whale of a time with the likes of her lover Man Ray, Picasso, Leonora Carrington and the rest. But when the Second World War arrived, Lee turned her photographic work to the conflict, which culminated in her recording the liberation of concentration camps and the Siege of St Malo in France. An extraordinary life and an extraordinary artist. It debuted last night on BBC Two and it is now available on iPlayer.
---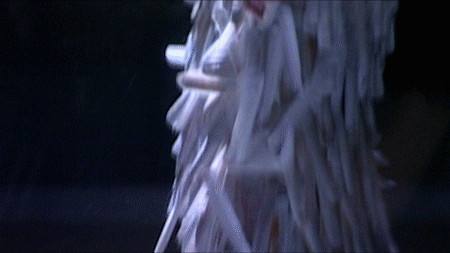 Lee Miller was a big influence on the iconic and controversial British fashion designer, Alexander McQueen. I've been sharing my love for this McQueen documentary on Netflix over the past couple of weeks on social media but I wanted to cement that recommendation here as McQueen genuinely blurred the lines between art, fashion and design and his immense talent – as well as his immense personal torments – are richly captured in this exhilarating portrait of the mind and designs of this iconic fashion visionary. Initially timed to coincide with the critically acclaimed retrospective exhibition Savage Beauty, which ran at the V&A and the Met, this is a fascinating programme in its own right and well worth a watch.
---
Grayson Perry, one of Britain's leading artists, is bringing the nation together through art, making new works and hosting masterclasses set to unleash our collective creativity during lockdown. You may well have already been watching these. If not, don't panic as you can catch up with the previous episodes on All Four. The show includes master classes, top tips on how to get started with art, inspiration to get creative juices flowing and a host of celebrity guests. The series will culminate with artwork made in isolation from members of the public and celebrities alike, that will then form the basis of an exhibition chronicling Britain's mood and creativeness in isolation.
---
Steve McQueen: In Conversation with Artangel
Oscar-winning filmmaker and Turner Prize winning artist Steve McQueen will be joined by Artangel Co-Director James Lingwood on Monday 4 May for a live online conversation to discuss the artist's work with Artangel spanning two decades, from Caribs' Leap / Western Deep, an immersive cinematic installation which premiered at Documenta X and in an underground space in London in 2002, to his epic project Year 3, resulting in one of the most ambitious visual portraits of citizenship ever undertaken in one of the world's largest and most diverse cities. Viewers can join the event live from 7pm BST on Monday 4 May via the Artangel website and are encouraged to post questions following the conversation using the hashtag #ArtangelIsOpen on Twitter or Facebook. A link to join the event will be available on the Artangel website from 18.45 on 4 May.
---
Exhibition on Screen: David Hockney RA, Royal Academy of Arts
I may not exactly by David Hockey's biggest fan – I'm far more intrigued by the darkness of his contemporaries such as Bacon and Auerbach than David's bright paintings – but this is a genuinely educational film on Britain's most popular artist. The documentary centres around two landmark Hockney exhibitions at the RA –  2012's 'A Bigger Picture', and '82 Portraits and One Still-Life' from 2016 – and sees the artist in conversation with the RA's then-Artistic Director Tim Marlow as he prepares and reflects on both these shows. What it reveals to us is an artist, easily in the latter stages of his career, still creative and inventive, still fascinated by his work, eager to consider new challenges and opportunities, and reflective on those experiences that led hi to consider both Yorkshire landscapes and a series of portraits of loved ones.
---
Female Artists in the National Gallery Collection, National Gallery
Now, we all know that female artists are hard to find in art history; like society around it, the art world has always been male-dominated. And this, in turn, has impacted art collections around the world with galleries such as the National, which focus on historic works, now going the extra mile to identify and platform those few works painted by women. But there are women artists in the NG's collection and so I do like this short 20-minute overview (obviously not THAT many paintings by women available!) by the Gallery's educator, Fiona Alderton, on some big names and glorious paintings they have in their permanent collection.
---
Semiotics of the Kitchen, Martha Rosler
Let's end on some actual art… There have been, maybe, two art exhibitions that have impacted me so profoundly that I walked out a different person to when I entered. The first was Sensation at the RA back in the 1990s – that famous showcase of the YBAs; the other was the Feminist Avant Garde show at The Photographers Gallery. Included in this exhibition, running on loop in the corner, was Martha Rosler's iconic, Semiotics of the Kitchen. Such an influential work, I even see shadows of the film in some of Mona Hatoum's electrified domestic settings. And the film is available on YouTube so we can all witness and reflect on Martha's apron-clad housewife who brings the brutal to the domestic.