I know there are far bigger tragedies going on right now but I was genuinely so sad not to share with you my list of art shows to see in April 2020; it was packed full of fascinating works and exhibitions. I had also just returned from overseas and was desperate to get back into a gallery – my safe space, my happy place – to connect again with works of art.
Not to be.
But, like many organisations, art galleries are beginning to respond to this prolonged lockdown by making available online tours of some of the biggest exhibitions and most esteemed permanent collections. And I'm here to help you navigate all the options and opportunities we have.
Enjoy!
---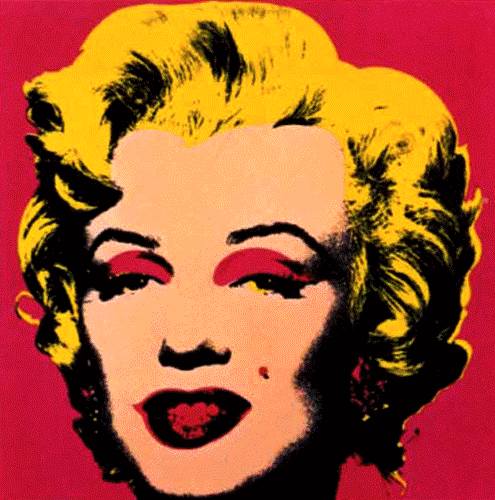 Hallelujah to all that is holy as Tate Modern is bringing us an online tour of its blockbuster Warhol exhibition from Monday April 6th. Led by Gregor Muir, Director of Tate's Collection of International Art, and Fiontán Moran, Assistant Curator, the tour promises to not only showcase the big hits on display but artworks such as his Ladies and Gentlemen series – portraits of black and Latinx drag queens and trans women – which will be shown for the first time in 30 years. Curator-led tours are the usual set up for press views and they are always revealing so don't miss your opportunity to learn more about, and perhaps explore a different side of, this hugely influential artist. Available to view online from Monday 6 April on Tate's website and YouTube channel.
---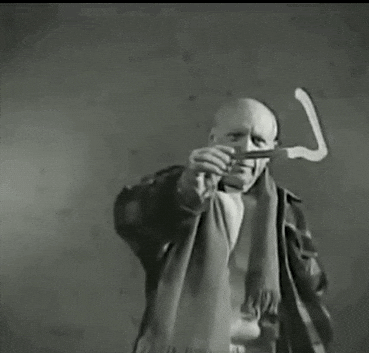 Picasso and Paper, Royal Academy of Arts
Not a virtual tour of the whole show, sadly, but a genuinely insightful three-minute overview of the exhibition with words from its curator Ann Dumas and plenty of shots of an extraordinary array of artworks from the "visual anarchist" (Ann's words, not mine!) that is the one and only Picasso. Online on the RA's YouTube channel.
---
One of the most famous rooms in one of the most famous galleries in the world. The Great Hall is home to such masterpieces as Rembrandt's The Night Watch and Vermeer's The Milkmaid. This easy-to-use interactive tour allows you both to get up close to see the paintings but also provides a short aural introduction to each painting. I've had the privilege of visiting this museum and this is an excellent way to either introduce yourself to this gallery or to bring back good memories. Available online on the Rijksmuseum website.
---
Titian: Behind Closed Doors, National Gallery
This programme, which focuses on the Titian masterpieces currently under quarantine in the National Gallery, aired on BBC Two last night but it's available on iPlayer for the next month, at least. The exhibition the paintings were to comprise was a focused show on a very specific series of paintings. In 1551, Prince Philip of Spain commissioned Titian to produce a group of paintings showing Classical myths primarily taken from the Roman poet Ovid's 'Metamorphoses'. Titian called these works his 'poesie' because he considered them to be visual equivalents of poetry and this epic series of large-scale mythological paintings were brought together in its entirety for the first time since the late 16th century. Definitely worth a watch. Available on BBC iPlayer.
---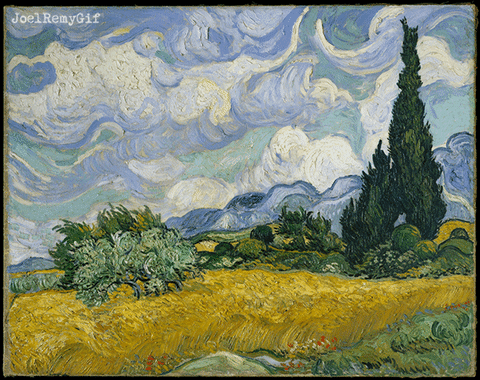 Van Gogh's paintings are adored the world over. And understandably so as his later works are some of the most gloriously colourful and radical modern art paintings you could hope to see. However, as many visitors to the hallowed ground of the Van Gogh Museum will tell you, his later artworks really are markedly different from his earlier drawings and paintings. So, this four-video series on YouTube of the principal artworks at the museum is a dam useful way of getting that message across. The videos are gloriously tranquil – no narration, no talking heads, just closeups on the paintings. But, like I said, the later works are the best so you may want to just skip ahead to video no. 4.
---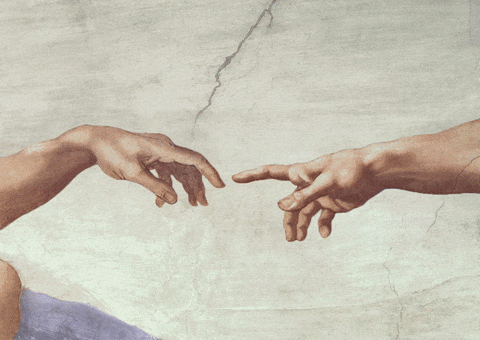 The Sistine Chapel, Vatican Museums
Yup, that's right – the Sistine Chapel. And this virtual tour is immensely rewarding. As anyone who has visited the Chapel will tell you, the room is packed, you can't take photos and it's impossible to get close to Michelangelo's masterpiece, what with most of it being on the famous ceiling. This great app on the Vatican website enables you to get up close and personal with pretty much all of Michelangelo's scenes. And the images stay very clear even when you are very close. Available online on the Vatican website.
---
Aubrey Beardsley, Tate Britain
Caroline Corbeau-Parsons, Curator of British Art 1850-1915, and Alice Insley, Assistant Curator of Historic British Art, guide a new online tour through Tate Britain's Aubrey Beardsley exhibition, providing insight into the artist's brief but astonishing career. Although he died tragically young at the age of just 25, Beardsley's strange, sinuous black-and-white images have continued to shock and delight for over a century. Bringing together 200 spectacular works – the largest grouping of his original drawings in over 50 years – viewers will be able to see his unrivalled skill as a draughtsman in exquisite detail. Available to view online from Monday 13 April on Tate's website and YouTube channel.
---
Vivian Suter: Tintin's Sofa, Camden Arts Centre
Argentine-Swiss artist Vivian Suter spent her teens and early career in Switzerland before moving to Guatemala in her thirties and setting up both home and studio in the midst of the jungle, beside a volcanic lake. Drawing inspiration from the lush plants, vibrant flowers, birds and constantly changing weather of this tropical habitat, her mixed media abstract paintings evoke the living energy of the forest: large, unstretched canvases are swathed in colour, gestural brushstrokes and organic motifs. For this much-acclaimed show at Camden Arts Centre, Vivian filled the galleries with her delicate but powerful paintings, hung in a manner that mirrored the rainforest – suspended, draped, overlapping and organic. Removed from the tropical setting in which they were conceived, the paintings bear witness to their unique environment at a time of renewed focus on this vital but increasingly vulnerable ecological resource. I'm so relieved that this walkthrough is online as I was beating myself up for an age that I hadn't been able to get this show into one of my lists earlier this year!
---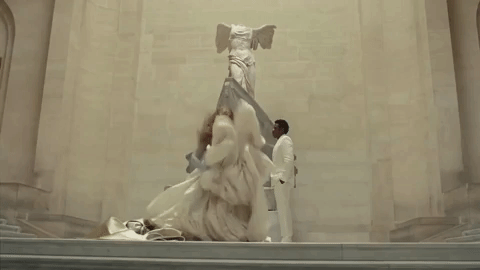 The Louvre in Paris is the one museum I have been to that I still struggle to get my head around. It is a vast labyrinth of galleries that, within them, host over 35,000 works of art. I mean, where do you begin? Well, hopefully, this little treasure I found on YouTube may help us… Treasures of the Louvre was a BBC documentary fronted by writer Andrew Hussey that, across 90 minutes, charts the development of the museum and some of its incredible artworks. A thoroughly enjoyable intro, but if 90 minutes is still too long for you, there's always the Carters for their whirlwind tour… Available on YouTube.
---
Vivienne Westwood, Victoria & Albert Museum
In 2004, the V&A opened its then-largest ever fashion exhibition. The exhibition was on the career of Vivienne Westwood, a fashion designer who clothes were as controversial as they were exquisite. This programme was centred around an interview Vivienne gave to Kirsty Wark on location at her V&A retrospective. They discuss Viv's career from the early days of designing clothes worn by the Sex Pistols to her recent catwalk shows and the main woman gives an insight into how she works, including her use of very British fabrics such as Harris tweed and tartan and her re-interpretation of historic garments such as the corset and crinoline. Available on iPlayer for the foreseeable future.